12.05.2017
The question of what girls like in bed has always been one of the most complicated ones. Women aren't generally willing to reveal it because they suppose men to make the first step – this is actually one of the common national peculiarities of Slavic girls. Just for you, we prepared a complete guide to how to satisfy a Russian woman in bed! And yeah, these tips work for sex with a Ukrainian girl too if you are interested.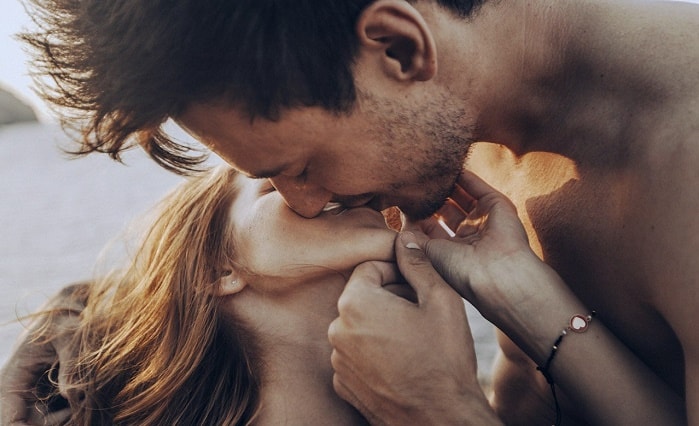 How to make the best of sex life with a Russian girl
Slavic ladies' preferences are formed by their upbringing, personal qualities, national background and pop culture. They differ from one woman to another but I wish now to present things all Russian and Ukrainian girls like in bed.
Understand where she comes from. The Russian Federation and Ukraine became independent states 26 years ago. During the Soviet Union times, most fruits of the Sexual revolution weren't available for regular citizens so modern girls might still feel uncomfortable about discussing intimate topics or trying anything "non-traditional". Keep this in mind and you will easily decode what girls want in bed!
Feelings should come first. Another key fact to consider is that Slavic girls mostly support loyalty and monogamy. It is possible to find cute partners for one-night stands in this region, of course, but the overwhelming majority of local women wants to build serious relationships. That's why they usually don't agree to make out with a first available male creature – he should prove himself as a good boyfriend material first.
Don't make it happen too soon. You've probably guessed that it is necessary to build the connection prior to inviting your Slavic girlfriend to your bedroom. It might be hard to wait as Russian ladies are so beautiful and seductive but if you want your communication last longer, it is always better to wait. Every woman has individual preferences you need to learn first, after all.
You have to guess what she wants. It's important not only to have the idea of things girls like in bed yet also to realize that Eastern Slavic ladies aim to create kinda mysterious allure. They wish to remain princesses – in their view, it helps sustain men's interest in them for long years. So they would hardly explain themselves directly. As a man, you need to be attentive to notice her secret desires.
What Russian girls prefer in sex life
They expect men to play a leading role. Foreign singles dating Russian girls need to remember that these females usually don't want to take the initiative (in a direct way at least). They only drop numerous hints you should receive and take into an account. Don't be afraid of starting the foreplay on your own – you only need to choose the right moment. Domination is another thing that Slavic women like in bed as it's considered to be a proper sign of masculinity. However, that doesn't mean they all want tough guys.
They want to feel appreciated. Any woman wants, frankly speaking. Since Russian and Ukrainian societies are rather patriarchal, local people tend to draw a line between male and female responsibilities and functions in a relationship. Your girlfriend will likely expect you to be her chevalier. Pay enough respect regardless of where you are now and what you are doing! Never pressure on your woman and be willing to communicate about things she would like you to do. It's much harder for women to climax than for men so her pleasure (not an orgasm though) should be your main priority.
They dream to find one constant partner for long-term relationships. And this means they are into monogamy. Loyalty belongs to the main cultural concepts here: you can't maintain several romantic connections simultaneously unless you want your women to suffer and leave you. In fact, having multiple partners is not the same as having qualitative sex – you should focus on diversification instead. Likewise, there is no need to make your sexual acts last for hours and pursue an intensive orgasm. It's possible to get pleasure from the process itself!
Romantic atmosphere is an integral part of it. Scented candles, special music, privacy, cosiness – these and many other things are what girls like during sex. As a rule, your beloved one needs time to get into the mood and the current ambience plays a significant role in it. Women often take care of it but you can make a romantic surprise for your girlfriend too. It is not necessarily must be a special occasion, create a holiday when you feel it right!
They want you to show affection. Men who are about to have sex with a Russian or Ukrainian woman should project their feelings. Though deeds definitely speak louder than words, these girls want to hear confessions and compliments. Do not keep silence while making out! On the other hand, you should have an understanding of what she likes to hear from you. Naughty talking, for instance, is great but it might not work with your lover; make sure she will love it in advance.
Diversifying your sex life with a Russian girl
Unfortunately, people tend to get used to their partners, which means sex can become boring if it always runs under the very same scenario. In this article, we don't aim to provide a recipe for what women like in bed yet there are some universal principles that you'd better follow to facilitate your love life.
Advance your knowledgeability. There is no easier way than learning. We live in the era of information – the more you study, the more perks you receive. Not so many of us know how to make love and let both partners enjoy it. Don't rely on your basic knowledge, enlarge it! Find books and films that provide tips on how to satisfy your foreign lover and urge her to become a learner too.
Gain from your creativity. This quality is mandatory for successful dating with Russian women. Don't just collect information but adapt it to your specific needs. Find out what arouses her most and use your secret skills! Again, you need to create the appropriate atmosphere – not just in your bedroom but outside it too. Be mindful towards your lady, set original dates and bring small gifts from time to time. Your sex with a Russian girl reflects your overall love life.
Focus on foreplay. This is, by all means, the most important part of a sexual act from a woman's point of view. A rare female creature gets ready within a few minutes every single time. In most cases, she needs to reach arousal with your help. Strictly speaking, foreplay might bring even more pleasure to a woman than sexual intercourse itself and there is no necessity for her to orgasm. If you are too much concentrated on it, your bedroom sessions might be disappointing.
Gather fresh ideas and stock up on sexy stuff. You aren't obligated to invent everything on your own because there is a plenty of objects that can give you inspiration. Pieces of art, romantic films or some dating guides, books or real stories can provide you with ideas of sexual things girls like. And this gets much more effective if your girlfriend agrees to join you in your searches. Keep in mind that proper foreplay includes various things like lingerie, toys, massage oils, or, maybe, something way more aggressive. Anyway, there is nothing wrong with learning from others' experience!