08.11.2016
No one can argue that Russian and American cultures are completely different. Historically, these two states used to have a lot of different agreements and quarrels. In our view, love is something much bigger than politics – it goes beyond any boundaries. Fortunately, most people all around the globe support this opinion. Consequently, the number of cross-cultural partnerships is rapidly growing. Of course, this process isn't that smooth as people who search for the love of their life overseas face numerous mental gaps. Well, there's nothing too unusual about it. Culture shock is kind of the norm. But to facilitate your communication on international sites for meetings, we decided to tell you about the key differences between American and East European Girls.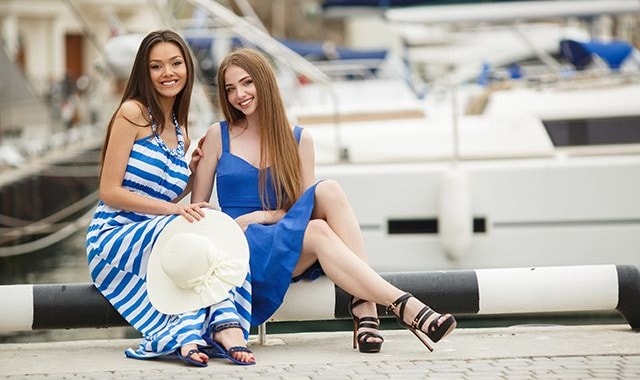 Way they look
In the USA, there's a real cult of comfort. Due to their mentality peculiarities, Americans don't struggle to dress to kill. They value inner world and personal accomplishments above all. That's why most US girls don't bother how they look. They pick the simplest clothes, wear no makeup, and avoid buying too many accessories. Instead, they choose casual outfits and flippers.
On the contrary, Russian ladies wish to emphasize the natural beauty with appropriate stuff. Even though on average, their salaries are lower than in the USA, they do their best to attract potential long-term partners. On the other hand, one of the most popular Russian proverbs is: "Meet by clothes, see off by mind". And we have to admit they are right – indeed your first impression about people comes from what you percept visually. So Russian girls merely use their exterior to make others willing to promote the acquaintance.
Their manners and behavior
Another significant trait of American girls is their willingness to feel confident about themselves and display it. Thus, when you meet some new US chick, she will likely treat you as if you were her all-time dearest friend. Even if she likes you, she will barely use any tricks to make her notice you. From our view, that's quite a wise politic – relationships based on friendship are usually destined to success.
In the case of Russian ladies, everything gets far more difficult. Flirting is another inborn talent of them. In their society, gender roles are still divided so it's a man who should make the first step to establishing a romantic connection. Unlike women in the West, female Russians only drop hints they are into you. And your job is to decode those and take the initiative.
View of relationships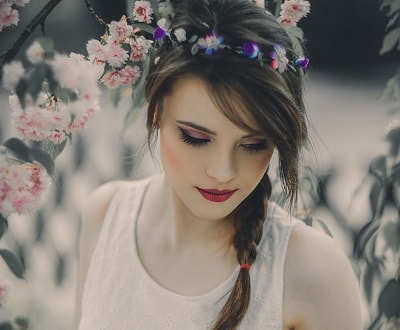 Only a century ago, both Russian and American women were dependent on their men. In the course of time, the things went differently in these two communities. To Americans, there's probably nothing more important than self-sufficiency. In their view, any person is capable of becoming whoever he or she wants to be. And all your accomplishments are the result of your own efforts. No wonder that in English, we commonly classify two people in a relationship as "partners". American women rather stay in relationships that bring joy.
The Russian view of relationships may seem odd to many foreigners. Like in other countries, local women get more independent. However, they don't really run the world, and men play the leading role in all events happening there. Consequently, Russian girls are mainly in searches of rather a lover than a partner. They are sure a man should be courteous, doted, and thoughtful. Likewise, every guy is evaluated by them as a potential husband and father if their children. So a family is the main priority of an average Russian woman, and she takes relationships with the opposite sex seriously. Affairs with no-strings-attached aren't for this sort of ladies.
What they want to achieve in life
This factor plays the huge role when it comes to searching for soul mates internationally. In the USA, ladies are kind of obsessed with their career. Just like men, they've become competitive and willing to prove their quality. They don't worry about getting committed and raising kids until they're 30 years old. Before getting to thinking about family and motherhood, they wish to take everything life may bring.
Emancipation in Russia goes much subtly. Local girls also wish to get the proper higher education, to find a profitable job, and try different things before they eventually settle down. Yet most of them still create a partnership in their early twenties. During the Soviet Union times, a single lady in her mid-twenties used to be considered as a spinster. As we have already told you, the main life goal of a Russian woman is to build a healthy family. Professional gains seem to take the backseat when it comes to priority determination.