23.12.2019
Rest in advanced age implies not only a trip to the country or a walk in a nearby park. Old age is not a reason to deny yourself new experiences and positive emotions. Given the health condition and general well-being, an elderly person can and should relax and travel as much as possible. Have you ever considered some senior trip ideas out of the country? Or maybe you have already explored a lot of parts of the world and look for fresh experiences? In one case or another, we are going to tell you about 10 best places for a senior trip and give some advice for flawless vacations for seniors.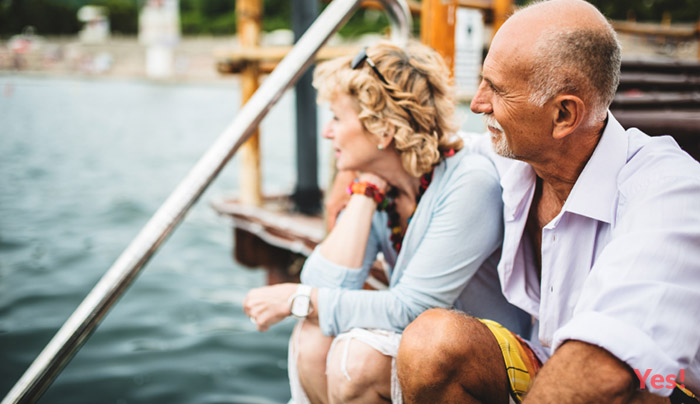 Why Advanced Age Is a Perfect Time for Traveling
Twenty and thirty-year-old people enjoy youth (dedicate time to pleasure, have fun, engage in single women dating), but at the same time, they have many responsibilities: to build a career, start a family, and raise children. But at the advanced age, there are more opportunities for a calm and serene exploration of the world: elderly men no longer worry over the work, and their children are already old enough to take care of themselves while their parents take a vacation.
Another sign that advanced age is a perfect time for traveling is that you can go on a trip when you want it. Now, you can forget about the battles for summer vacations and paying a double price for trips in the height of the season as you were used to doing earlier when your children had school holidays. That is a thing of the past, and now, you can travel whenever and wherever you want. One of the benefits of traveling in advanced age is that you already know well what you want from a vacation. So, you can afford not to spend time on group excursions but to make out a schedule for your holiday independently. Why not enjoy a good book on the beach, instead of running around different museums? Over time, you learn to focus on what you really like and what you want to get from traveling. Maybe you want to find a beloved one somewhere abroad and start relationships with foreign women. Advanced age provides you with an amazing opportunity to travel more and get acquainted with different ladies.
Main Tips for a Flawless Senior Trip
Old people tend to panic and exaggerate things. For this very reason, many elderly people hesitate to go on a trip because they are afraid that traveling will cause many difficulties and problems. However, it is not so problematic as it seems. So, let's consider some useful tips for flawless vacations for seniors singles.
1. Purchase a waist pack
This is an irreplaceable thing for a flawless senior trip! You can put there all the documents and tickets, a wallet, an external battery, and a lot of articles of daily necessity. In addition, such a bag is extremely comfortable and always in your sight, which reduces the likelihood of theft.
2. Buy tickets and choose a direction in advance
Not all people tolerate heat or cold well, be they 30 or 60 years old. Therefore, be sure to consider the capabilities of your body and tolerance of weather conditions. Resorts with a temperate climate are the best option for a senior trip. If you book tickets 2-3 months before the trip, the cost will be much lower than if you buy them a couple of weeks before the desired departure date. Sign up for airline newsletters and online ticket search services, as you will be provided with various advantageous offers to buy tickets at a great discount. Moreover, there are many different discounts for older people. Also, you should choose flights with stops in other countries. Firstly, it will be easier for you to endure flying. Secondly, this way of traveling is cheaper than a non-stop flight. Thirdly, you can not only save money but also discover a lot of adorable places along the way to the place of destination.
3. Think about vacuum bags and travel kits
If you put clothes in a vacuum bag, release the air, and close it, you can save a lot of space in your suitcase. In addition, such bags are strong enough, hermetically sealed, and waterproof. Thus, you do not have to worry that your things can go bad in the event of rain or spilled liquids. Also, you should not forget about the travel kits. All the little things, including cosmetics, hygiene products, chargers, and other accessories will always be in their entirety and good condition if you pack them in these special travel organizers.
4. Pack your trunks properly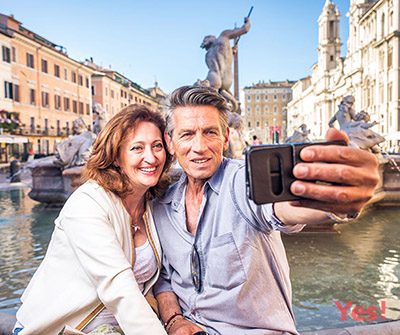 There should not be anything superfluous in the suitcase of an elderly passenger. No extra bed sheets, food, or plaid blankets. The main thing is to take:
comfortable casual shoes;
comfortable clothes (taking into account weather forecast);
required documents;
first-aid kit with drug orders.
Please note that the first-aid kit requires very careful packing. If you have some specific medicines – be sure to take drug orders for them. Otherwise, they can be taken away at the frontier. Moreover, find out which drugs are prohibited in the host country. But do this in advance, so that your doctor advises you the authorized analogs.
If you are going to fly with luggage, divide the first-aid kit into two parts – put one in the luggage and one in the carry-on bag. At the same time, your carry-on bag should contain those medicines that may be necessary during the flight.
Best Places for a Senior Romantic Trip
Everyone who travels a lot will admit that some destinations are more suitable for certain age categories than others. Some locations are especially attractive to students, for example, Barcelona, Los Angeles, or Berlin. More "adult" destinations that are suitable for middle-aged people include the Maldives, Machu Picchu, and Seville. And finally, there are best places for a senior trip where the oldest travelers will feel most comfortable, and not without reason. A rich culture, a great number of museums, markets, historical and architectural attractions – all these will make your senior romantic trip enjoyable and memorable. Therefore, we would like to bring to your attention 10 awesome senior trip ideas.
1. Italy
The older people get, the more they admire history. Therefore, it is not surprising that Italy takes pride of place on our list of adventurous senior trip ideas. And such cities as Venice, Florence, or Pompeii are especially popular among tourists. As for the capital of Italy itself, the saying, "To see Rome and die" is fully justified. Italy is associated with antiquity and gorgeousness, so if you have never admired the medieval treasures of Tuscany, have not seen the Colosseum, or have not enjoyed the breathtaking views of the Sistine Chapel yet, be sure to plan a trip to this wonderful country. If this tourist destination has its drawbacks, then this is only its great popularity, because of which the main attractions are always full of people. But it will not prevent you from enjoying your vacation to the fullest. Moreover, making a trip to Italy will not be difficult even for an elderly person.
2. Germany
Invariably right Germany is a delicious cuisine, well-groomed cities, and excellent service in hotels. This is a great country for senior romantic trips. There is something interesting for any age: you can visit various thematic festivals that take place in the country all year round and the famous Christmas markets which you can find in every German city on Christmas Eve.
In addition, Germany can be considered one of the best senior road trip ideas. Older travelers will appreciate the ease of traveling around the country – there are excellent roads and public transport, ideal for tourist trips and exploring the country. Therefore, you will never get stuck in a traffic jam. If you feel the strength to get behind the wheel of a German car, the route along the romantic road of this amazing country will be an excellent choice for an exciting trip in Germany.
3. Spain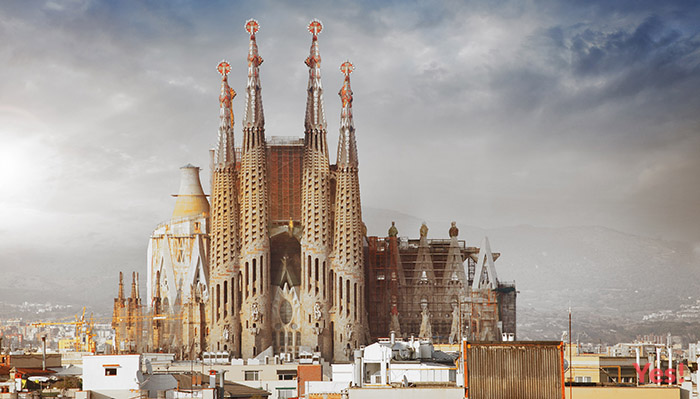 Spain is one of the most beautiful and alluring countries in the world, popular among travelers of all ages. Probably almost everyone associates Spain primarily with sunny beaches and the warm, warm sea. It is the birthplace of paella, bullfighting, castanets, and flamenco. This country with its rich history is considered one of the cultural centers of Europe. The elderly are attracted by the warm climate and civilized lifestyle of the country. An important peculiarity for an aged foreigner is that about a third of the Spanish population can speak English well. And, of course, Spain is one of the best countries for a romantic trip. Top-class beaches, cozy hotels on the coast, and delicious and healthy food. What could be better? This is surely one of the most exciting places to go for a senior trip.
4. Portugal
Many senior travelers choose Portugal for its tranquility and the measured pace of life. The beaches here are not crowded, compared to the rest of the European coast. Also, Portugal provides great opportunities for playing golf, attending traditional festivals, and exploring colorful architecture. All this is located within striking distance, so there is no need to run around to see the main Portuguese attractions. Prices in Portugal are among the lowest in Western Europe (this is another reason to arrange a romantic dinner in a cozy restaurant in Lisbon). Oddly enough, but young people here speak English more often than in Spain. Portugal is the least affected European country from mass tourist development and its consequences. In this wonderful country, you will feel the local charm, not yet much affected by globalization. You can enjoy your romantic holidays in cozy hotels located in ancient buildings or take a car and ride along the fascinating Atlantic coast.
5. Jordan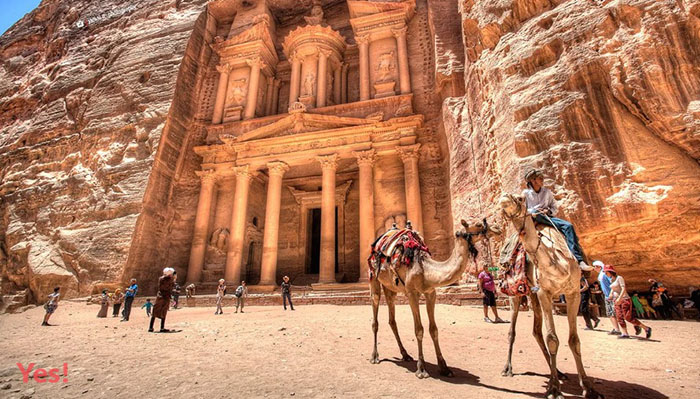 Gray hair and grandchildren are not a reason to give up visiting unusual places. One of these areas is Jordan – a peaceful corner in the Middle East with such famous places as Petra and Wadi Rum. From the east, Jordan is washed by the Dead Sea, known for the healing power of its minerals (especially in diseases such as psoriasis and eczema). Also, it is believed that the waters of the Dead Sea have analgesic properties. Jordan's well-developed infrastructure and modern communications make a holiday comfortable for older people who enjoy good weather at any time of the year. Jordanian people speak English, and in tourist places, it is always easy to find a Russian-speaking man. Moreover, local food is tasty and reasonably priced. So, Jordan is one of the cheap senior class trip ideas.
6. Thailand
Thailand does not know its competitors in popularity among lovers of exotic. This country is not just known as the "Land of Smiles," as the attitude towards tourists here is as warm as the weather. Thailand is a fairly developed tourist destination. The food itself is a kind of tourist attraction as it is fresh, colorful, and very cheap. Thailand combines natural beauty and rich historical heritage. If you like cultural monuments, you can discover numerous ancient temples and street markets in Thailand. If you want to relax – secluded islands, magnificent beaches, and hot springs will suit you perfectly well. For those who want to keep fit, Thailand provides wonderful opportunities to try something new, for example, snorkeling, scuba diving, and windsurfing.
7. Cappadocia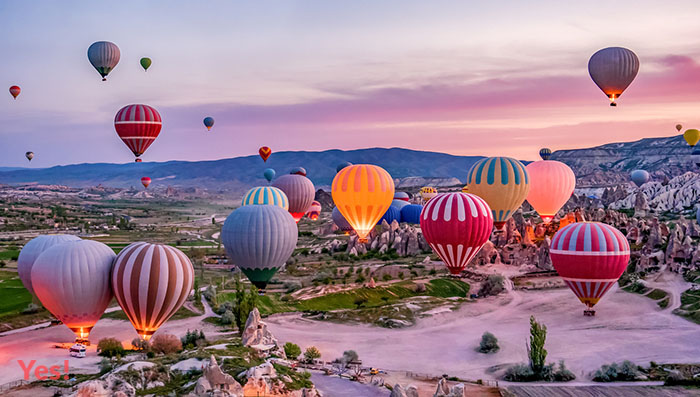 Few people have not been to picturesque Turkey, but did everyone visit Cappadocia? This is a unique geological formation in central Anatolia which is famous for its unusually interesting and beautiful landscape. Cappadocia is famous for its amazing cave temples, cells and monasteries, and entire underground cities, carved into the rocks by the first Christians. In addition, Cappadocia is known for its potters, winemakers, weavers, and stone carvers. To discover this unique corner of the world, you can stay in the cities of Urgup, Uchisar, Nevsehir, or Goreme. The most picturesque valleys of Cappadocia are located in Goreme, so this place is one of the best senior trip vacation ideas.
8. Albania
For a long time, Albania was a detached country, so few people know about its rich culture and nature. Albania is a rather motley and colorful country, as its lands have a rich historical past: they were part of the Roman Empire, Byzantium, Bulgaria, Serbia, and even the Ottoman Empire.
One of the most beautiful places in Albania that are definitely worth visiting is the coast of Lake Ohrid. A third of the lake belongs to Albania, but the rest – to Macedonia. Lake Ohrid is known for its clear water and magnificent mountain landscapes. The height of the lake is 695 meters above sea level!
9. Oregon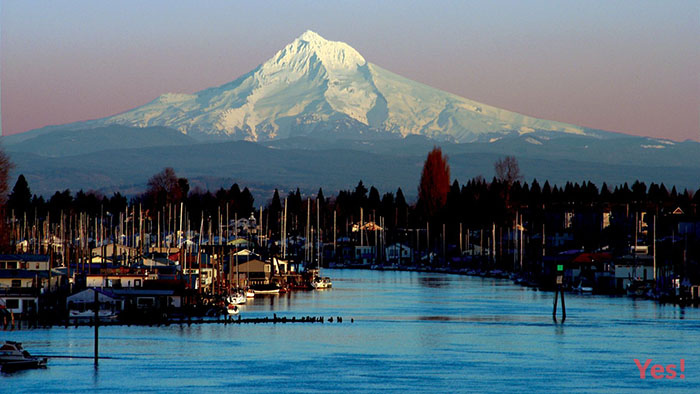 The landscapes of Oregon are striking in their diversity: high mountains covered with coniferous forests, green valleys, powerful rivers, yellow deserts, volcanic plateaus, and a great number of adorable lakes. Due to the variable terrain and elevation difference, the climate in this area is different: it is arid within the state and subhumid on the coast. One of the main attractions of Oregon is Crater Lake National Park (741 sq km). On its territory, at an altitude of 2400 meters above sea level, there is a silent volcano Mount Mazama, where Crater Lake was formed – the deepest in the United States.
10. Bosnia and Herzegovina, Blagaj
Many people do not even suspect what can be seen in the small ancient city of Blagaj. There are the Mediterranean pomegranates, figs, oleanders, and cypresses. Moreover, it will be interesting to discover incredibly interesting cultural values: the remains of Illyrian fortresses and Roman constructions.
Above the city, there is an old fortress called Stjepan-grad which was erected here in the sixteenth century, and today, everything in this place is arranged for travelers: comfortable recreational areas are replete with cozy cafes and restaurants. This is one of the most romantic senior class trip ideas.
Final Thoughts
In conclusion, we would like to say that you should never forget the wise words said by a famous French philosopher Albert Camus, "Travel is like a greater and graver science, brings us back to ourselves." Tourism is the best cure for depression and bad mood. Traveling can make you healthier and happier. Adventure is the magic tool that keeps the mind alive and slows the ticking of the inner clock. Consider the mentioned vacations for seniors ideas, travel more, and enjoy good health!