04.04.2017
Wouldn't you agree that healthy relationships built via the Internet should start with successful online dating profiles? Of course, you aren't supposed to always communicate with each other using cyber service but this is what we have to stick to in the beginning. In my new article, I'm actually gonna tell you how to get the best profile for online international dating.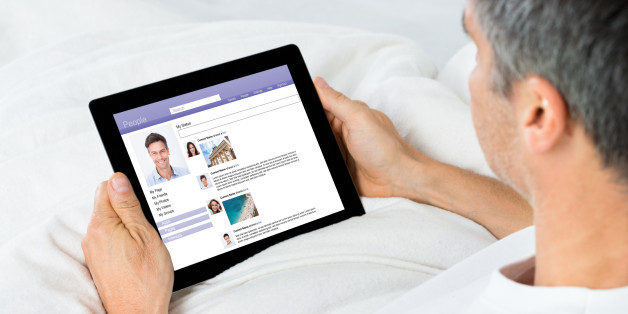 How to write a great online dating profile
Different relationship experts might have different opinions yet this is what we all can recommend you.
Keep it simple and honest. The simpler the structure of your profile is, the more people come to read it. Likewise, it should contain only true facts about you. Seriously, if you will once have a real date with one of your online matches, he or she might be disappointed with who you really are.
Focus on your traits and accomplishments. Use your strong points to draw others' attention to your person. Just sit down and enlist things that make you stand out. You will definitely see that you have something to attract prospective daters!
Be brief. Writing an intricate story of your life is not the wisest choice if you really want to get people interested in you. Strictly speaking, the best online dating profiles are brief yet full of essential details. If it seems too difficult to you, compose a large profile for the beginning and then cross unnecessary items out.
Watch the grammar-spelling out. Some online dating sites users do not bother to do so and that's a big mistake. Especially when you are looking for a decent partner for serious relationships, your profile should tell the candidates about your intelligence and knowledgeability.
Make it out-of-box. Is creativeness not your strength? Do not worry! Again, it's all about planning. A good profile doesn't have to be written in a minute. You should think about facts you would like to disclose, about the style and lexicon – and other little features.
How about your language? Unless you seek hookup peers, you should work on your speech in order to impress your potential long-term lovers. Avoid including inappropriate colloquialisms, txt-speaking, swears, and professional terms to your self-description.
State your dating goal clearly. Good online dating profiles give all the essential information. Of course, you should determine your priorities first. Decide what type of relationships you would like to build, how serious your intentions are, and what you expect from this future connection.
Choosing a perfect photo for your online dating profile
Humans perceive any information with their eyes primarily. So your photo is the core part of your entire profile.
Pick a recent one. You might have looked prettier in your early 20s but this is not the reason you should upload an old photo. If you hope to meet your match in real life some day, I hugely recommend you adding pictures taken like a week ago.
Let it be realistic. Using touch-ups is a common practice nowadays but does it make people happier? Girls wear too bright makeup and sexy clothes, boys put their t-shirts off – and they all try to seduce one another. However, your actual look may differ from your retouched photos. Better if your significant other gets attached to this version of you!
Mind the quality. Your photo gallery should feature clear and nice images only. There is an opinion that random selfies are perfect for online dating. But I would say it is a huge disrespect towards your profile guests. Would you enjoy quickly taken photos depicting your date's weird grimaces?
Add a few of them. Your best photo should definitely be the main one. However, it can't present all facets of your individuality. I personally would advise you taking kind of a professional photoshoot. Choose your preferred location, pick the right outfit, and show who you are!
Take care of your look. There is a rule you may find in any guide: look your best. Do not approach online dating carelessly if you are about to meet the love of your life. Regardless of how rich your inner world is, your appearance is what other users estimate first of all.
Use specific pictures for this purpose. I guess you know who scammers are. When you create an online dating profile, manage to pick a photo that will not be put on your other social media. This is just because fraudsters tend to steal good photos to add those to fake profiles on some unreliable sites and gain from it. So you will just minimise the risk by using a separate photo.
What to never write in your online dating profile
You can certainly do the things I listed below but this won't make your dating life any better.
Do not mention your flaws. You surely have your weak points but do you have to focus on them? Not always. When you are thinking about personal development, it is all right. Yet if you try to fascinate someone special you've met on an online dating site. In this case, your task is to write a positive intro.
Do not list things you hate in people. This sounds pretty weird but I really know people who write long lists of what they can't stand in others. No one forbids you to hate something yet your proclamations will only push the prospective dates away.
Avoid being too ideal. We all struggle to present ourselves in the most enticing way. In fact, there is absolutely no need to wear a mask! If there are some online dating profile tips everyone should follow, here they are. Be happy about your true essence and present it to the world.
Do not reveal any intimate details. Sex, religion, income, politics, family problems, fails etc. This is not what you should really discuss in the beginning of your acquaintance. Instead, choose neutral and 'safe' topics like hobbies, jokes, favourite books and films and so on.
Do not apply too many criteria of a great partner. This is what makes good profiles for online dating from bad ones. No one is ideal – including you. That's why do not force others to be flawless. Compatibility is not the synonym of perfection!